AC 428 Convertible in Invasion of the Earthmen - Licence Plate: LPH 800 D
Photo
The Rotters - Steed drives Tara's red Lotus Europa PPW 999F.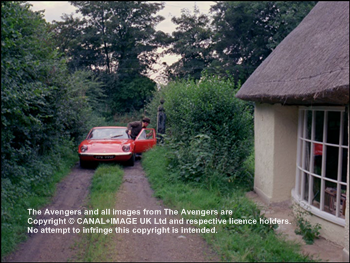 Steed leaves the conference in Two's a Crowd in a Humber Imperial from 1964 with the license plate: AWK 948 B or AWX 948 B.
It has to be an office car, as members of the delegation arrived in the same car at the beginning of the conference.

Photo 1
Photo 2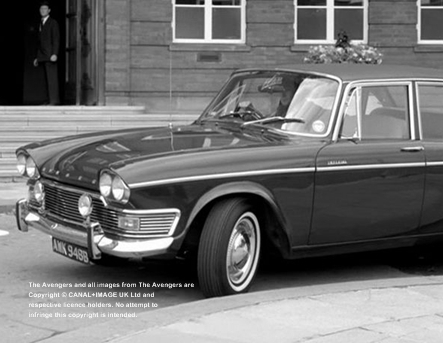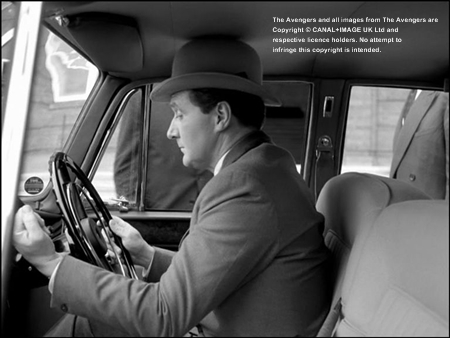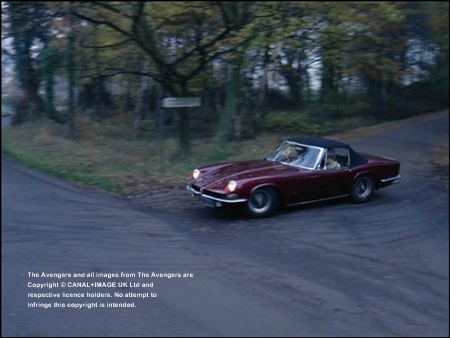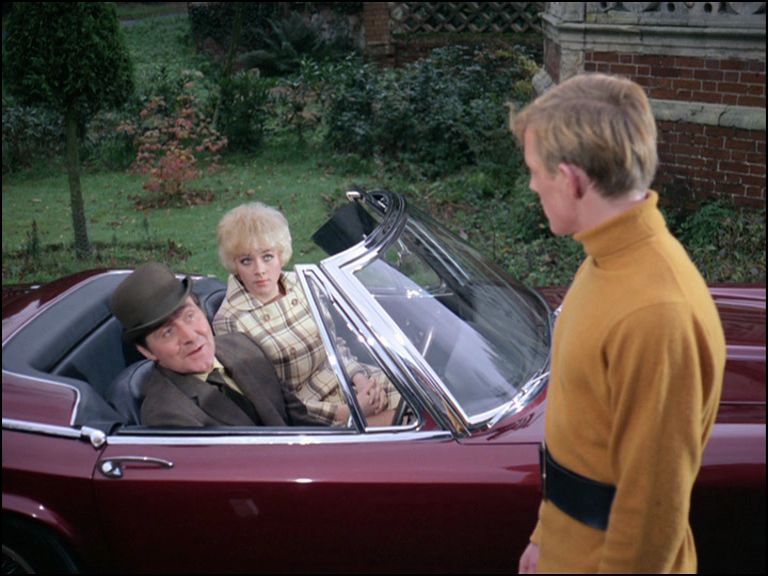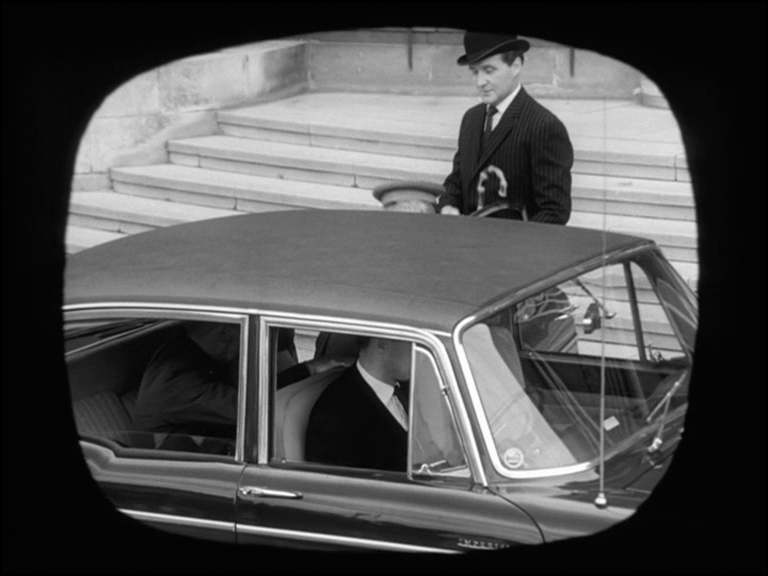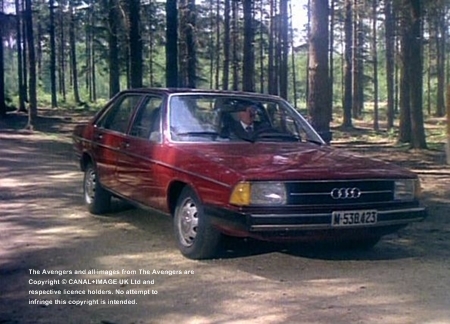 Audi 100 in TNA Angels of Death - strange licence plate, definitely not a German one as after the "M", which would be Munich, have to be letters and not numbers.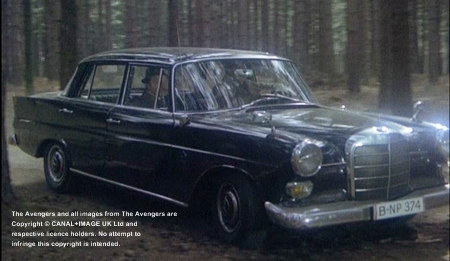 Mercedes Benz (1960/59?) 190 W110 or W111 in Dead Men Are Dangerous.
Licence Plate: B-NP-374; B= Berlin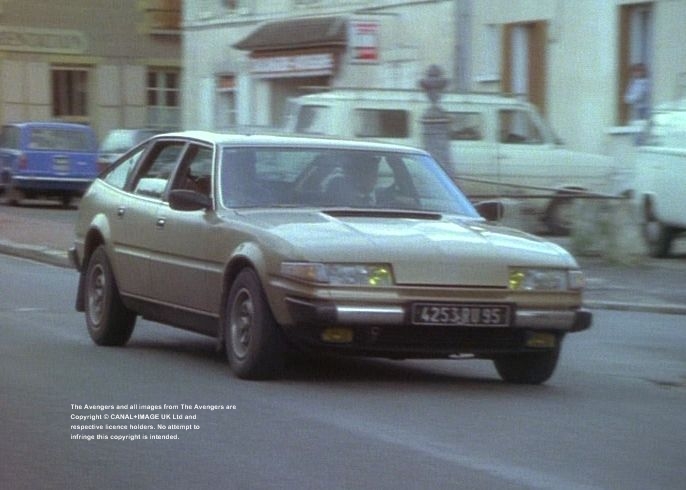 TNA K is for Kill - The Tiger Awakes

1977 Rover SD 3500 left-hand drive
French licence plate ends with the number "95" which indicates Val-d'Oise, region of Ile-de-France
Licence Plate: 4253 BW 95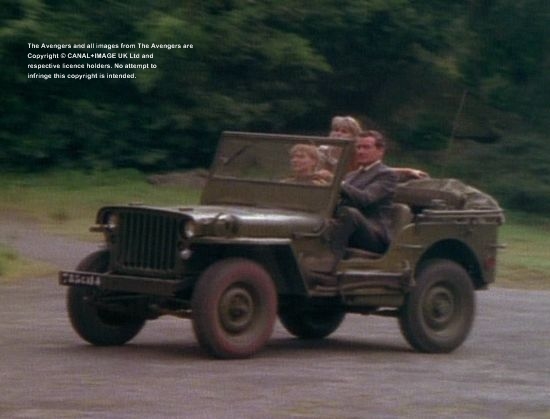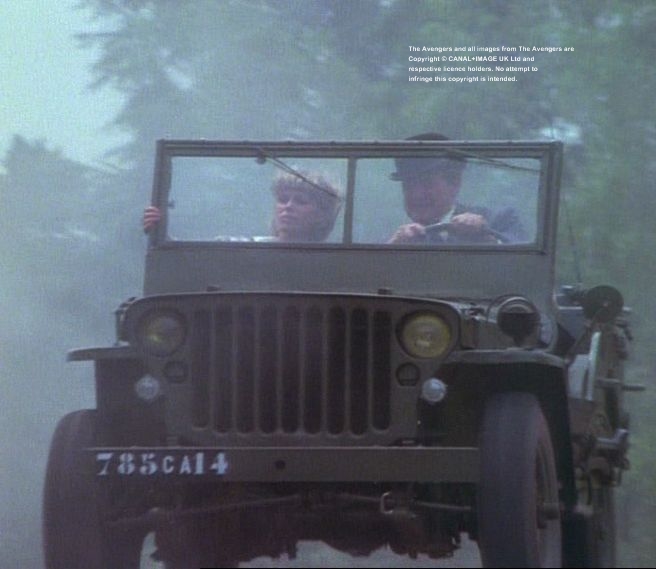 Steed's driving an Army Jeep in TNA episode K is for Kill - The Tiger Awakes.
Licence Plate: 785 CA (I 4)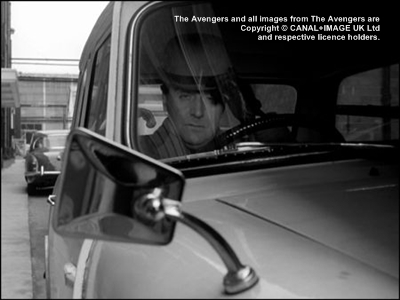 John Steed sitting in 1960 Morris Mini MK 1 in How to Succeed....at Murder. He's not driving the car, but follows Henry by taking the bus.

Steed also drove:

1977 Green Toyota Land cruiser J40 in TNA Forward Base.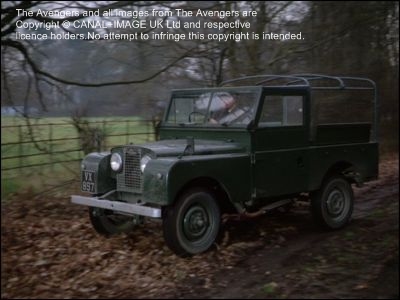 1956 Olive Green Land Rover 88'' Series I (VX 897) in A Sense of History and Never, Never Say Die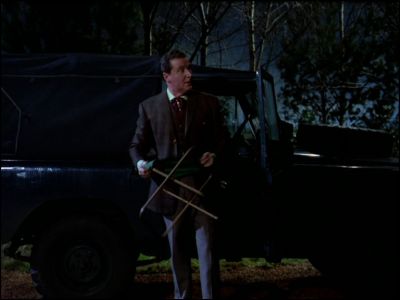 1961 Land-Rover 88'' Series II (OPC 104D) in The Hidden Tiger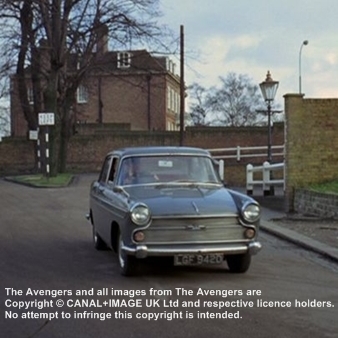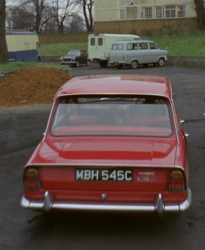 Steed drove a second car, a 1965 Triumph 2000 Automatic Mk1 (MBH 545 C) in Requiem.
The first car that Steed used in Requiem is a 1966 Austin A60 Cambridge.(LGF 9420)
Information about cars used in The Avengers can be found on the IMCDB site
.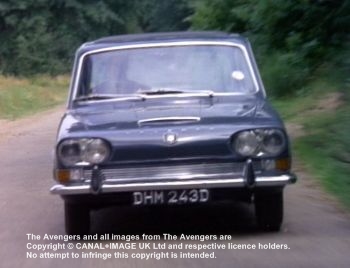 Steed drove:a 1967 Triumph 2000 MK 1 Automatik (DHM 243 D) in They Keep Killing Steed.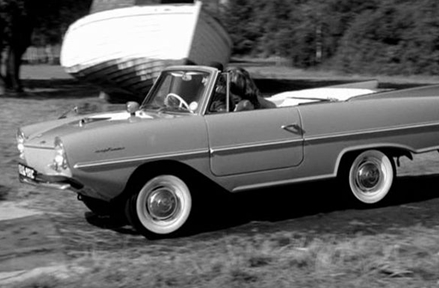 Steed is driving an amphicar in Castle De'Ath.
Other Cars