Copyright © 2013 by "Your Name" · All Rights reserved · E-Mail: yourname@domain.com
1. The Butler Steed

"Better, Brighter more beautiful Butling" in What the Butler Saw.
But I doubt he would be a good butler as he put Mrs. Gale's leather clothes in the washing machine (Esprit de Corps).
2. The Steward Steed

Steed in Mission to Montreal
3. Massage therapist Steed

In Box of Tricks Steed disguised as a massage therapist of the general to find out how top-secret information are bewrayed to foreign nations.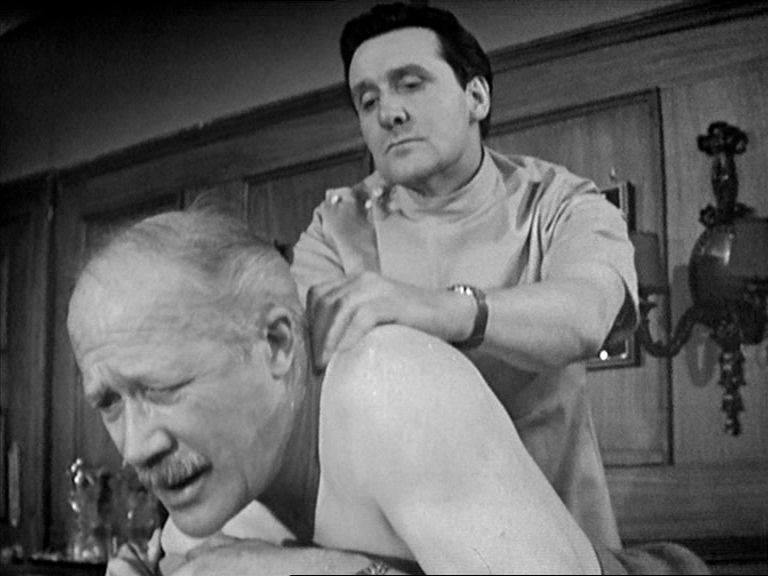 4. Waiter Steed

in Room without a View.

"You rang Madame?"
5. Airline Steward Steed

In series 1 lost episode Diamond Cut Diamond John Steed works undercover as an airline steward, John Ryan, in order to infiltrate a diamand smuggler gang
6. Prison Warder

In series 1 lost episode The Springers Steed is posing as a prison warder in Dartmoor prison.
The Avengers and all images from The Avengers are
Copyright © CANAL+IMAGE UK Ltd and respective licence holders.
No attempt to infringe this copyright is intended.