Steed's Cars - AC Greyhound
Appearance of the car: series 2 episode The Sell-Out

According to The Avengers Declassified the shootings involving the car were done on 28th May and 29th May 1962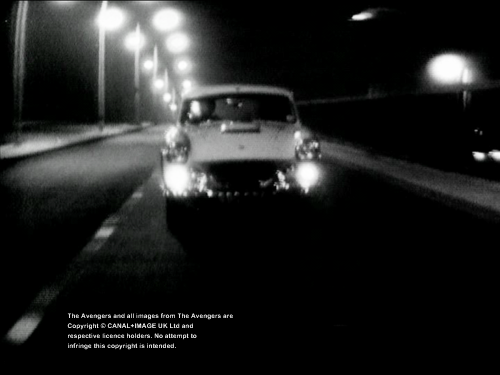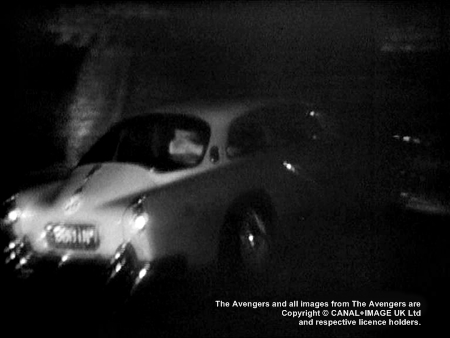 The Avengers and all images from The Avengers are
Copyright © CANAL+IMAGE UK Ltd and respective licence holders.
No attempt to infringe this copyright is intended.
Steed drove alone in the car after he left the British Museum and on his visit to Harvey and with Dr. Martin King back to the airport in London after he shot Harvey.
The AC Greyhound two door coupe driven by John Steed in series two episode The Sell-Out is a rare car. Only 83 cars of this model, a 2 & 2 seater coupé, were made between 1959 to 1963 before the production of the AC Cobra began.The price for a new car in the year 1961 was £ 2,999.

It's the only sports car that Steed had during The Avengers in the sixties.

Licence plate in The Avengers : 880 OPA