Steed's Cars - AC Greyhound
Appearance of the car: series 2 episode The Sell-Out

According to The Avengers Declassified the shootings involving the car were done on 28th May and 29th May 1962
The AC Greyhound two-door coupe saloon which John Steed drove in series 2 episode, The Sell-Out is a rare car.
Manufacturer of the car was AC Cars Ltd. Thames Ditton, Surrey. Only 83 cars of this model, a 2 & 2 seater coupé, were made between 1959 to 1963 before the production of the AC Cobra began.The price for a new car in the year 1961 was £ 2,999.

It's the only sports car that Steed owned during The Avengers in the sixties.

A member of the UK AC owner club forum posted in 2012 that the chassis number of the car, originally registered as 880 OPA, was BEF2501. If this is correct, the chassis number could indicate that it was the first car in the production line. According to the (AC club?) register from 2009, it was resident in the USA.

It's fair to say that the car has/had a 2.2 Bristol engine.

Another member there mentioned that it was possible that the 1959 car was on the Earls Court London show.

The body color of the car could have been a lurid green (opaline) with the white leather interior; later it was resprayed to metallic grey (I guess this would match the color in The Avengers ) and retrimmed in dark grey leather.
There is also a note that the car was eventually "broken up in the 70's."

I accidentally found the photo above in a different thread on that forum alongside another AC on which the thread was focused.
According to the website Gassmanautomotive, specialized in car restorations, an AC Greyhound with a similar license plate 900 OPA (9000PA), had the chassis number BEF 2502 and engine number 3833. This was the third car produced and the first car sold to a customer.
The company documented the restoration of the car on the website.

A photo that I found in November 2017 in the magazine Practical Classics, July 2001, pages 42 - 43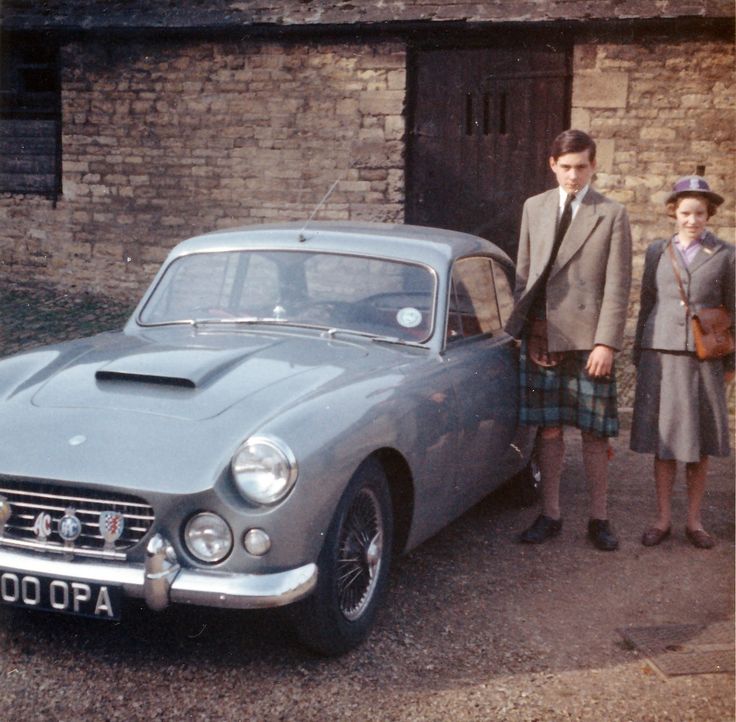 (90)00 OPA - copyright unknown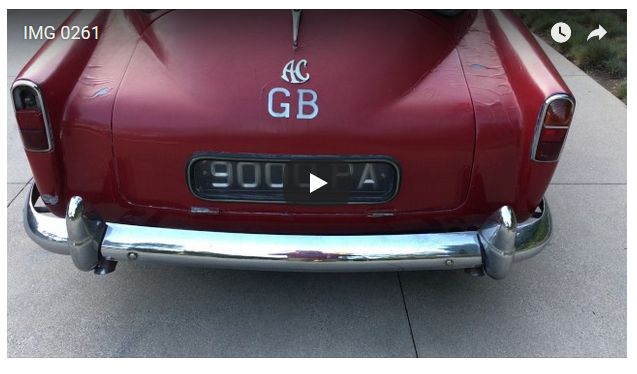 source: http.//bringatrailer.com
Steed drove alone in the car after he left the British Museum and on his visit to Harvey and with Dr. Martin King back to the airport in London after he shot Harvey.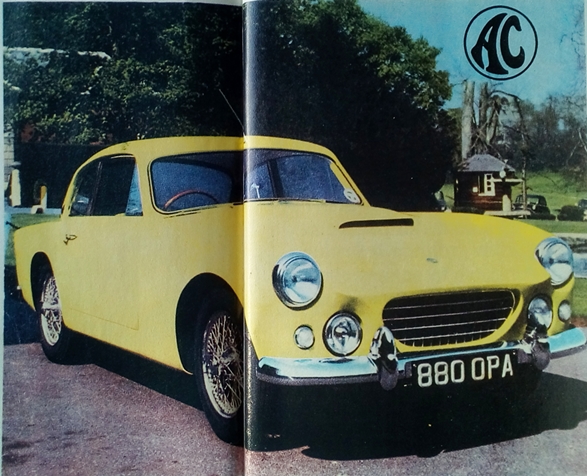 AC Greyhound
1961

License plate : 880 OPA