While Patrick Macnee was not fond of hats, John Steed however is and he wore more than a bowler hat in The Avengers.
The headgear, which is inextricably linked with John Steed is, to be sure the bowler hat. However Steed wore other hats or caps during the series. Especially in the first three seasons the bowler is not always the hat of John Steed. As of the third season however, other hats occur only rarely, often when they are involved in funny scenes.
1. THE TOPPER
Steed's wearing a topper in Fog, Silent Dust, The Murder Market and Quick-Quick Slow Death (2x)
2. THE LOW TOPPER
Silent Dust and A Surfeit of H20
3. A TOPEE
Small Game for Big Hunters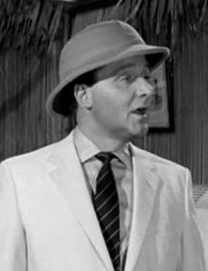 4. MARK IV "Turtle" Army Steel Helmet
The Danger Makers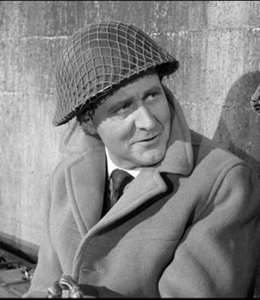 5. BOATER HAT
Silent Dust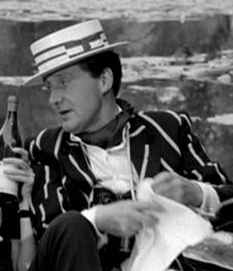 6. TRILBY
The Thirteenth Hole, Take-Over
7. DEERSTALKER
Two's a Crowd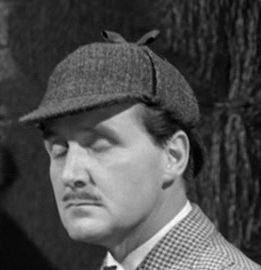 8. FUR CAP
The Correct Way to Kill, Death at Bargain Prices, The Wringer, The Medicine Men
9. FLAT CAP
Intercrime, The White Dwarf and The Medicine Men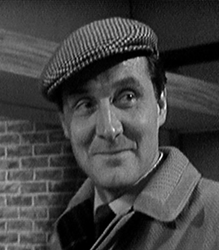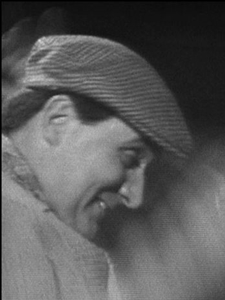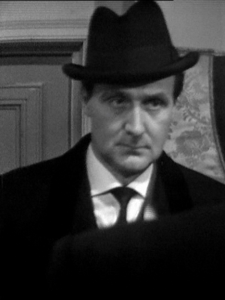 10. HOMBURG in The Sell-Out
11. FEDORA
Toy Trap, Propellant 23, Death Dispatch, Man with two Shadows, Mr Teddy Bear, Mandrake, Killer Whale, TNA Faces and a few more.

12. COOK CAP
Death à la Carte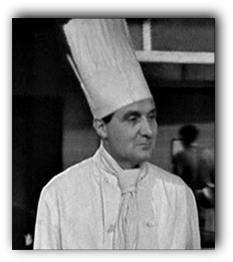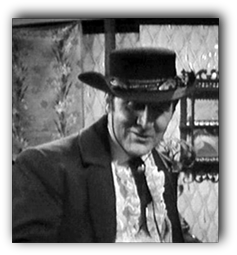 13. COWBOY HAT
Dressed to Kill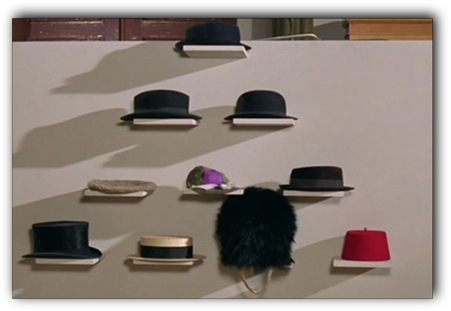 The eye test wall in From Venus With Love


John Steed's - Other Hats