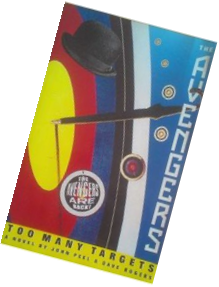 Steed's Cars - Model Cars



The website Projectworldtoys presents interesting information about the Corgi model.
http://projectswordtoys.blogspot.de/2013/05/the-avengers-gift-set-by-corgi.html
CORGI TOYS
Gift Set 40

Manufactured in the UK
Playcraft Ltd., Swansea, South Wales

launched January 1966, sold between 1966 - 1969
list price: 16/9d
While John Steed always drove a green Bentley in the series, the original Corgi set however contained a red vintage Bentley, although the gift box portrayed the racing green vintage Bentley model. Around 112,000 boxes were sold in the year 1966.

It also contained a white (instead of powder blue) Lotus Elan 2, two figures, one of them John Steed seated at the steer of the Bentley. He's wearing a grey suit with a grey bowler hat, and Mrs. Peel wears a white dress; the box also contained three little plastic brollies.
Advert from Corgi Catalogue 1967/1968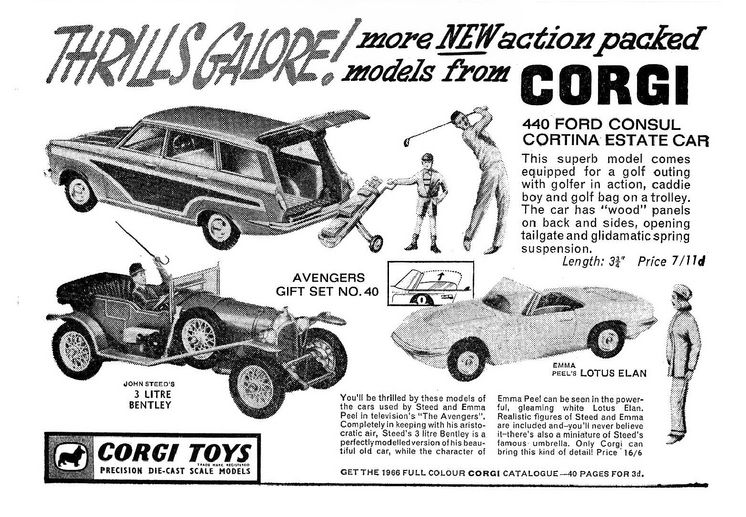 CORGI CLASSICS 00101

The Avengers - Vintage Bentley
Year: 1998
The set contains a green vintage Bentley and a white metal John Steed figure wearing a grey suit with a grey bowler hat, and a black umbrella.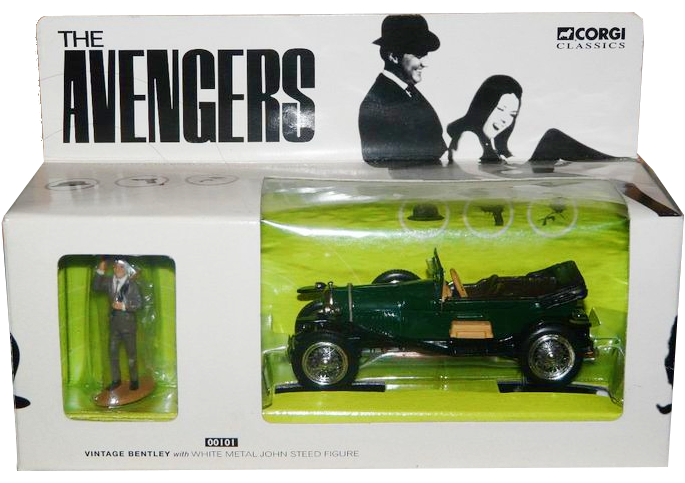 Photos of the box, the Bentley and the Steed figure on site toyzphoto.com
http://www.toyzphoto.com/toys/Corgi-00101-Bentley_The_Avengers_John_Steed.php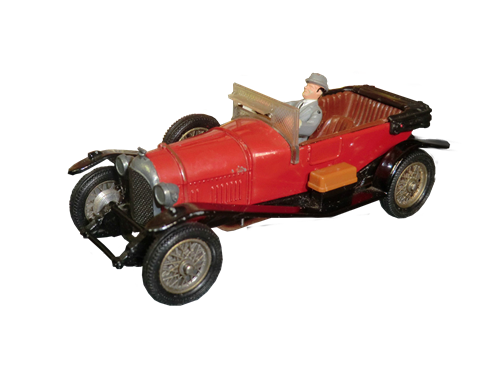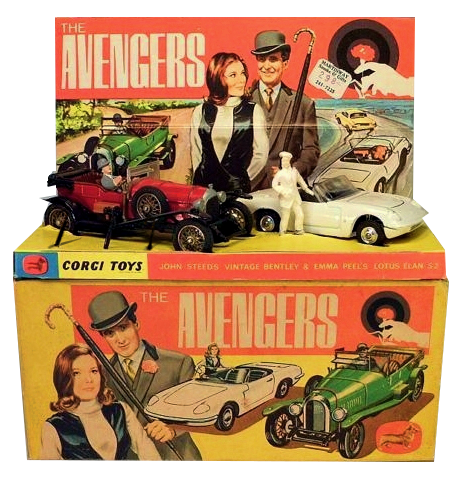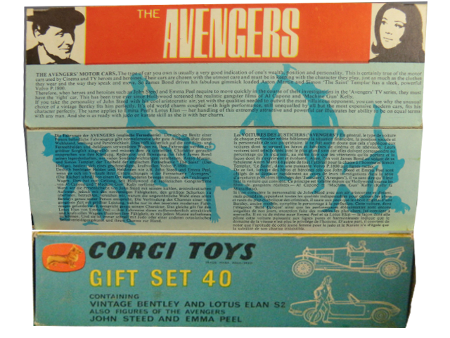 According to The Avengers Fanzine "Stay Tuned" (Volume 3, Issue1, Page,8) around 190,000 sets were sold.