Steed's Cars - Model Cars



The website Projectworldtoys presents interesting information about the Corgi model.
http://projectswordtoys.blogspot.de/2013/05/the-avengers-gift-set-by-corgi.html
CORGI TOYS
Gift Set 40

Manufactured in the UK
Playcraft Ltd., Swansea, South Wales

launched January 1966, sold between 1966 - 1969
list price: 16/9d
While John Steed always drove a green Bentley in the series, the original Corgi set however contained a red vintage Bentley, although the gift box portrayed the racing green vintage Bentley model. Around 112,000 boxes were sold in the year 1966.

It also contained a white (instead of powder blue) Lotus Elan 2, two figures, one of them John Steed seated at the steer of the Bentley. He's wearing a grey suit with a grey bowler hat, and Mrs. Peel wears a white dress; the box also contained three little plastic brollies.
Advert from Corgi Catalogue 1967/1968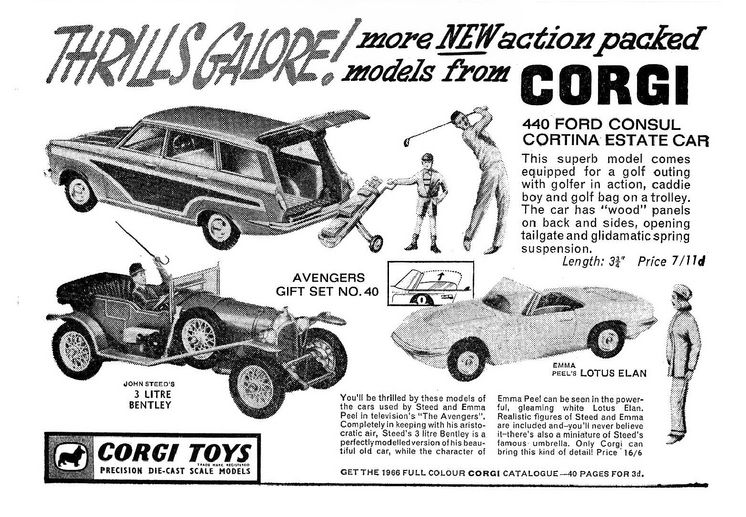 CORGI CLASSICS 00101

The Avengers - Vintage Bentley
Year: 1998
The set contains a green vintage Bentley and a white metal John Steed figure wearing a grey suit with a grey bowler hat, and a black umbrella.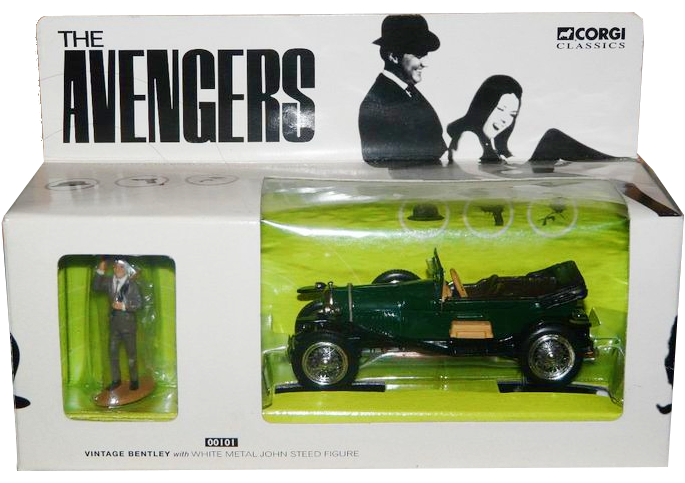 Corgi Classics 57605

The New Avengers - Steed's Range Rover
Year: 2000
Website Chezbois with terrific photos of the Corgi Range Rover
ACE New Avengers
John Steed XJC Broadspeed Jaguar coupe 1/43

DINKY
DIE CAST TOYS

Steed's Special Leyland Jaguar
1977
size: 13,7 cm
Manufacturer: Meccano Ltd., Liverpool
Photos of the box, the Bentley and the Steed figure on site toyzphoto.com
http://www.toyzphoto.com/toys/Corgi-00101-Bentley_The_Avengers_John_Steed.php

Unlike the original Jaguar from the series, this car had a blue (?) metallic color and golden stripes at its sides. A figure of Steed sat at the wheel.
Steed's car was advertised in the Dinky catalogs (as seen above) but not officially issued.

According to several sites, this is an unreleased production item, because of factory closure, before it was officially released. I read another version on the website of the Jaguar Model Club saying that a fire in the factory destroyed the molds from which the Jaguar should have been produced. According to the same site, some prototypes, however, were sold by former employees of Meccano (manufactured the Dinky models).
Dave Rogers confirms similar information in his book The Avengers ANew: "several prototype models were illegal 'spirited-out' of the factory" (p.110). According to him the color of Steed Jaguar was 'medium green, greenish blue'.

For more information go here and to the Planetdiecast forum.
http://www.planetdiecast.com/index.php?option=com_kunena&func=view&catid=125&id=10557&Itemid=0

Pictures: Adverts from Dinky Die Cast catalogues 1977 (13) and 1978 (14)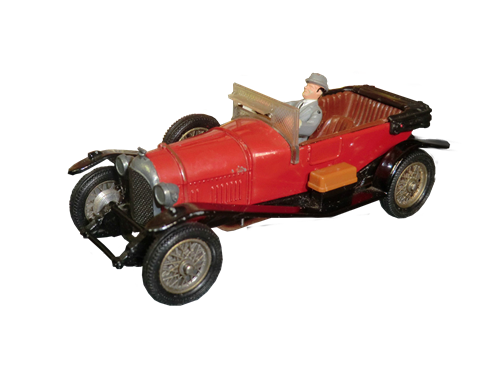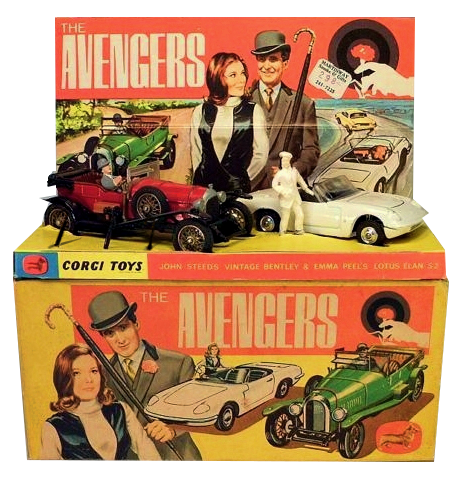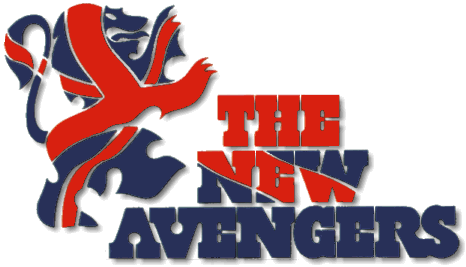 Handmade White Metal Model Car
JAGUAR V12 XJC COUPE
Colour: dark metallic green
Scale: 1/43

not an official The New Avengers product but similar to Steed's Jaguar


photo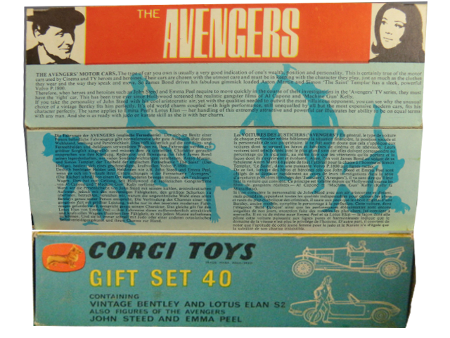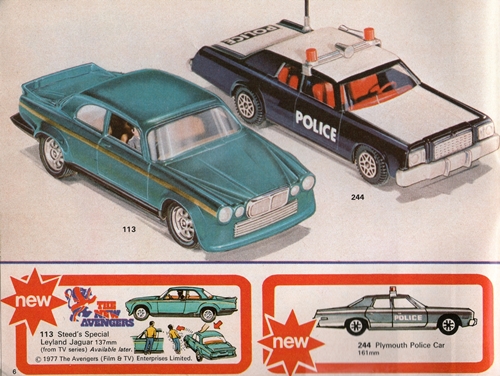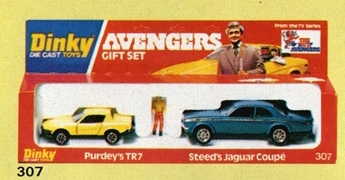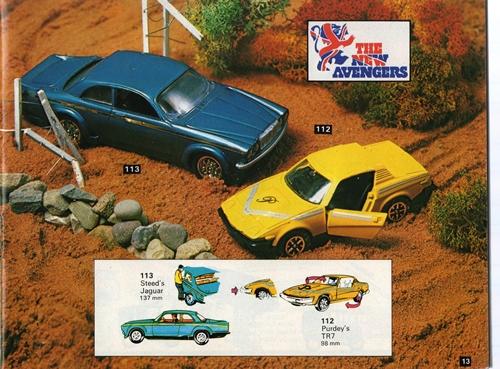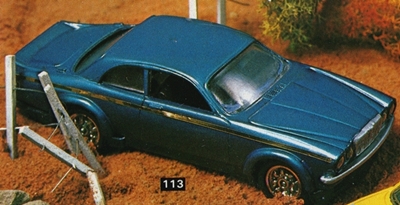 According to The Avengers Fanzine "Stay Tuned" (Volume 3, Issue1, Page,8) around 190,000 sets were sold.