Steed's Cars - Model Cars



Websites presenting information about the Corgi model:
http://projectswordtoys.blogspot.de/2013/05/the-avengers-gift-set-by-corgi.html
http://www.nigelg.info/diecast/detail.php?ID=1335
CORGI TOYS
Gift Set 40
The Avengers Vintage Bentley and Lotus Elan

Manufactured in the UK
Playcraft Ltd., Swansea, South Wales

launched January 1966,
sold between 1966 - 1969
list price: 16/9d
In The Avengers John Steed always drove a green Bentley.The original Corgi set however contained a red vintage Bentley, although the gift box showed the racing green vintage Bentley model.

Around 112,000 boxes were sold in the year 1966.

It also contained a white (instead of powder blue) Lotus Elan 2, two figures, one of them John Steed seated at the steer of the Bentley. He wears a grey suit with a grey bowler hat, and Mrs. Peel a white dress. The box also contained three littl, black plastic brollies.
Adverts from Corgi Catalogues 1966 to 1968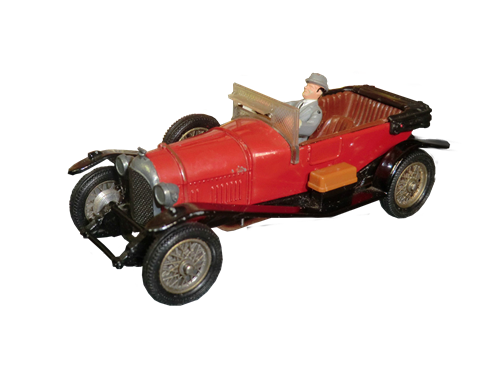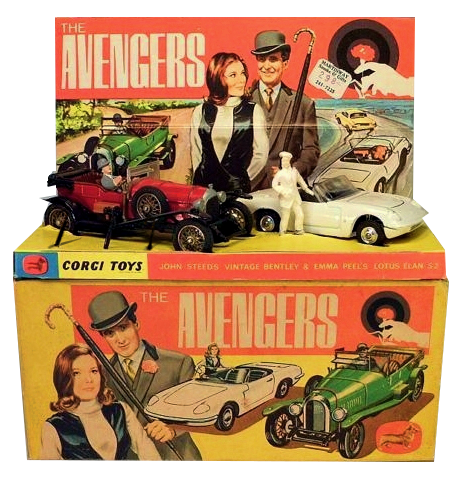 According to The Avengers Fanzine "Stay Tuned" (Volume 3, Issue1, Page,8) around 190,000 sets were sold.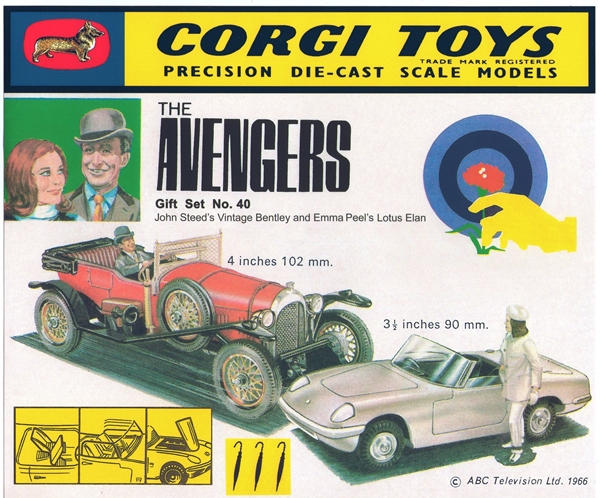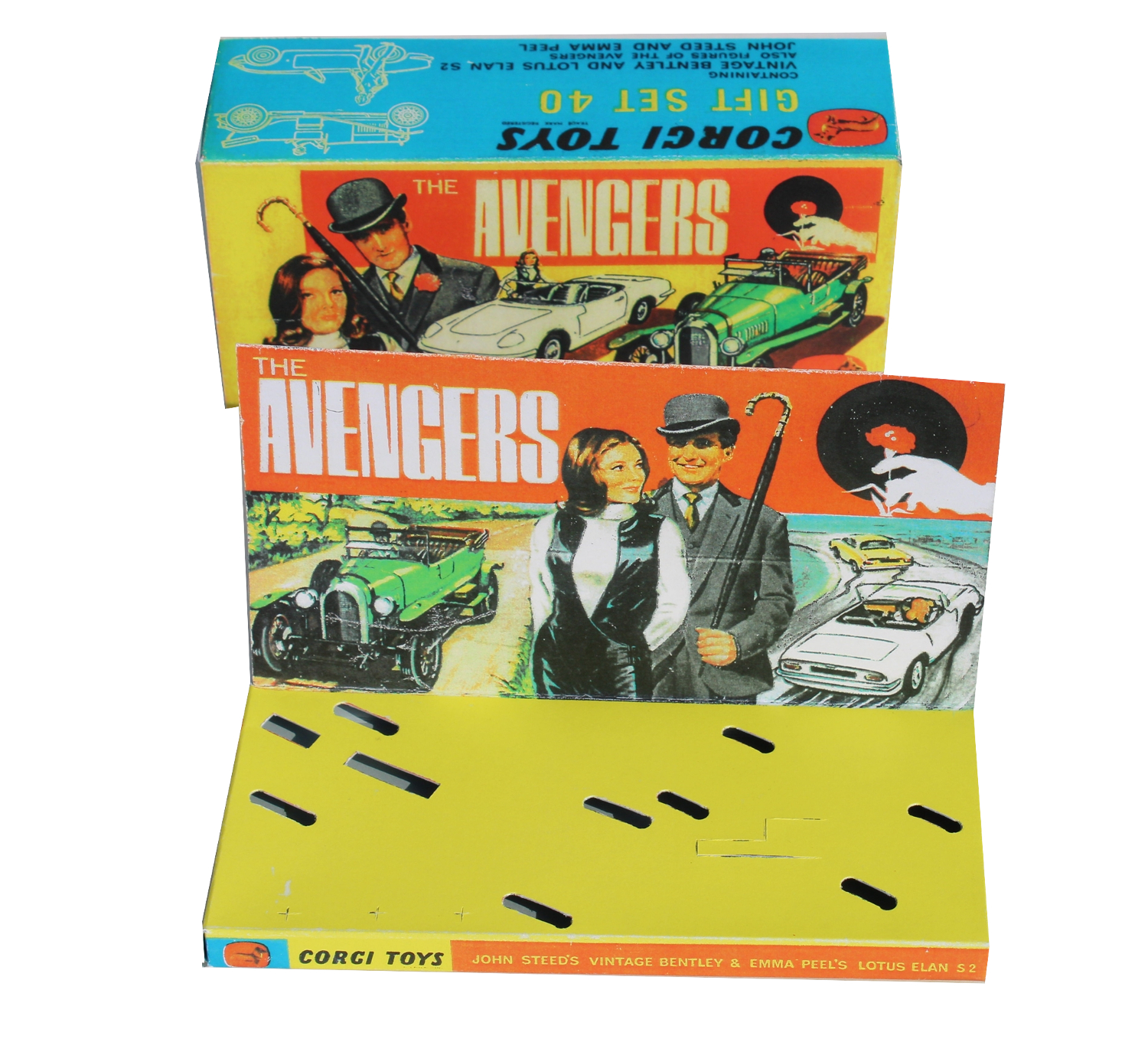 German (1969) and French (1968) adverts; the price for the German set was 14,50 DM.
The French name is interesting: "Les Vengeurs", a translation of the english name for the series, while the German advert used the name "Mit Schirm, Charme und Melone" plus "Avengers"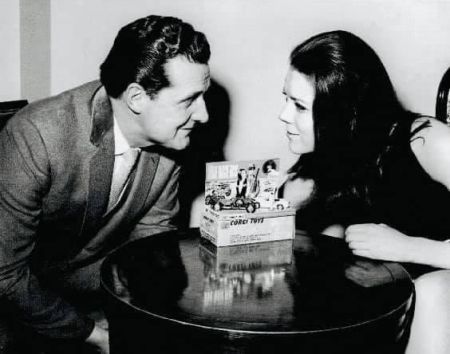 Photo of Patrick Macnee and DianaRigg with a Corgi Toys Gift set 40
Promoting the sale?