3 Stable Mews - Living Room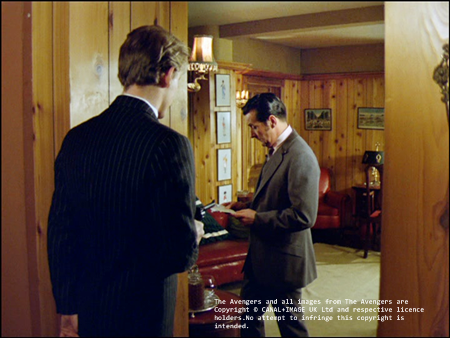 Rare look at the ceiling of the flat in
My Wildest Dream.
Left to the green painted flat entrance door is a large, chest of drawers, above it a collection of four musketries, further long guns can be seen in the kitchen section of Steed's flat. Left to it stands a side table, above it, are several drawings of British soldiers from the 18th and 19th century.
View towards the wall with the (hidden) storage room and view from inside the storage room towards the living room as seen in episode Who's Who???. Two pictures on the right: View to the guestroom's door of Steed's flat.
View to the Chesterfield sofa in front ft the windows which look onto the road.Two pictures on the right: View towards the mantlepiece of the flat and towards the passage to the kitchen.
A red cabinet with Chinese pattern was seen only once in series 6 episode Requiem. Steed storages a collections of liqueur and brandy in it.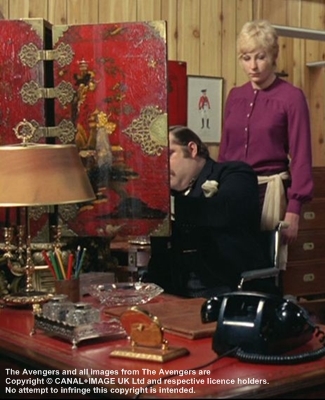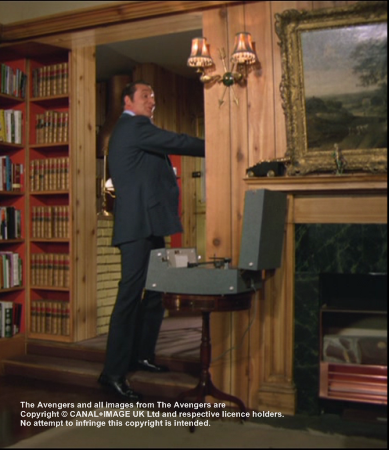 This record player appears in The-Forget-Me-Knot and Super Secret Cypher Snatch.
A few objects appear only once or twice at Steed's flat: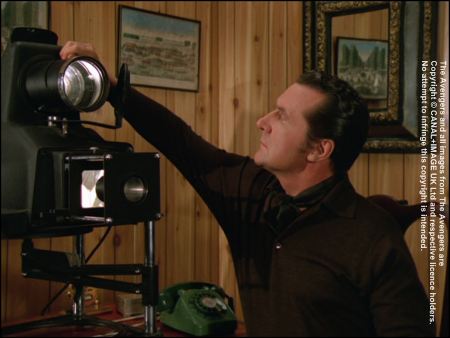 The projector and the mirror behind Steed can only be seen in Super Secret Cypher Snatch..


John Steed's Flats - No.4