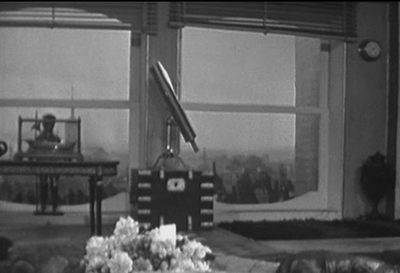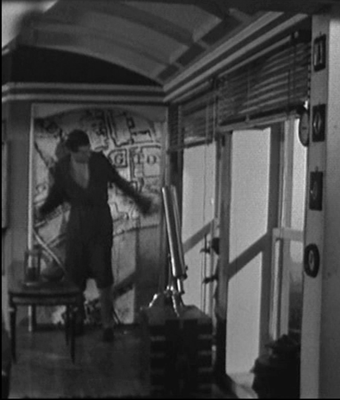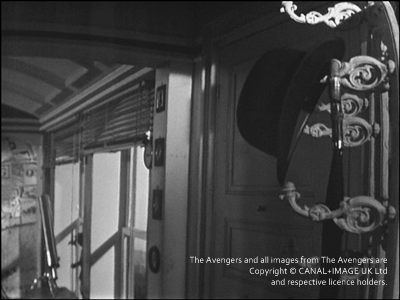 Look outside towards the town with an unidentified tower.


Trivia:

I'm quite sure that the "background" is just a painting (similar to outdoor scenery in Mrs Peels flats or the view from Steed's kitchen in his fourth flat)
view towards Steed's bedroom from the entrance section (Death of a Batman).
Left: wooden coat stand at the entrance door, sometimes at the left side too, in a view episodes it's replaced by a metal one.
Sometimes there is a door knocker at the front door, a few times (Lobster Quadrille) only a handle.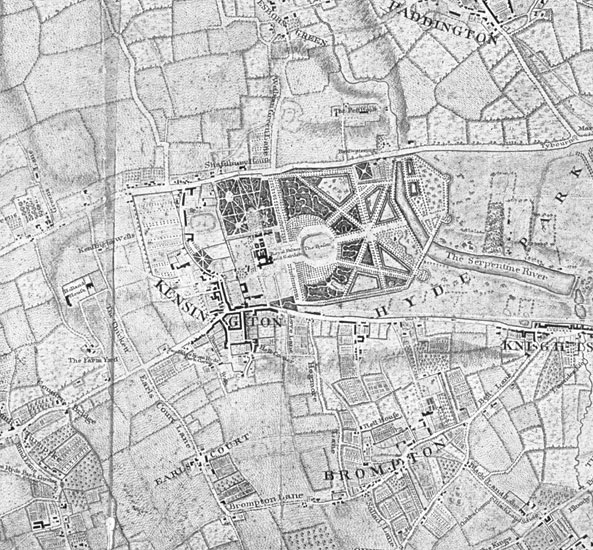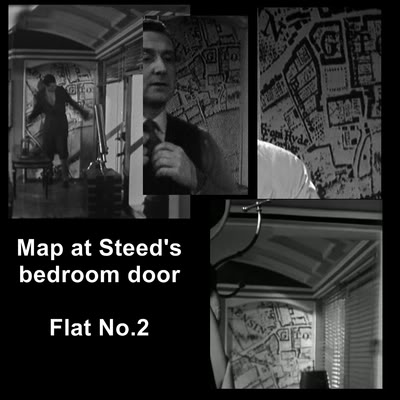 "Although some familiar names such as Earl's Court, Brompton and Kensington Palace appear on Roque's 'detailed and accurate survey' of 1740s Kensington, little else would be recognisable today. The whole area was covered by fields, meadows and orchards with 'roads' such as Sallad Lane and Greens Lane and Kensington Wells. The three great mansions of Kensington dominate the centre of the map; Holland House, Campden House and Kensington Palace".
The map at steed's bedroom door shows
"The Kensington section from the Environs of London by John Rocque, 1741-1745.
Steed has a collection of several model sailing ships in his second flat.
One stands in front of the windows on a small table; two other can be seen on the bookshelf next to the service hatch of the kitchen, below this hangs a small painting of a three-master.
In front of the window, one can see a replica of a knight's armor.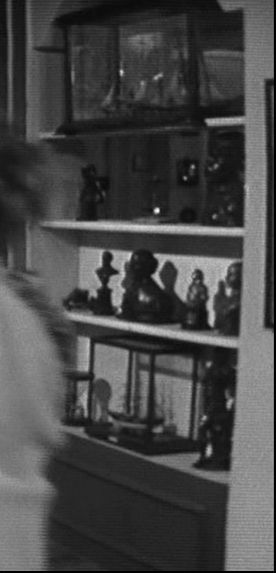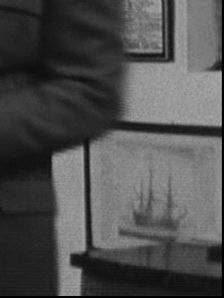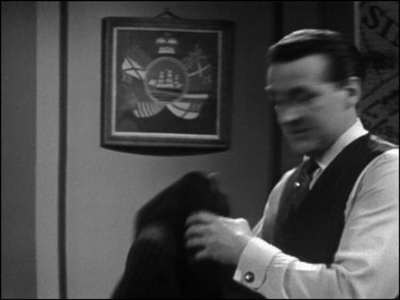 Steed also owns a woolie, a creative folk art which was created by British sailors and Royal Marines depicting images of the ships on which they sailed and the exotic locations they visited. Steed's is showing a three-masted ship on sea surmounted with a Royal crown and with national and maritime flags to each side.
It's possible that the two paintings of sailing ships hanging to the right and opposite of Steed's flat entrance door are woolies too.
Steed has a collection of numerous sculptures and busts, some of them African art, which are standing in the bookshelf next to the kitchen hatch. This is interesting so far, as Mrs Gale is an expert on African art, especially African masks (Mr Teddy Bear).
The woolie right to the mantlepiece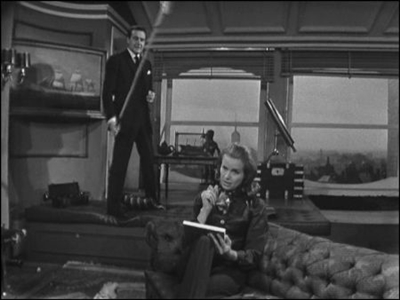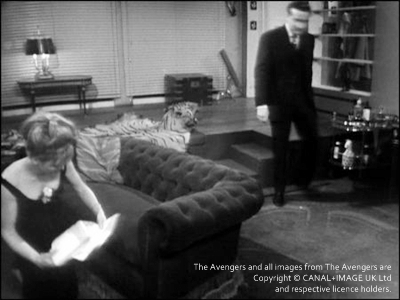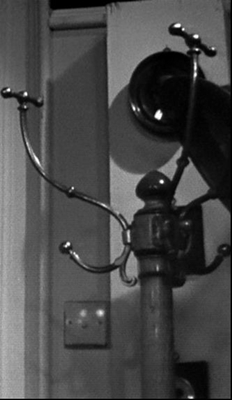 Steed likes to change his furnishings - two different sofas can be seen in Death of a Batman (left) and Lobster Quadrille.The bar table on the right picture only appeares in a few episodes such as in The Charmers or Lobster Quadrille there are different armchairs.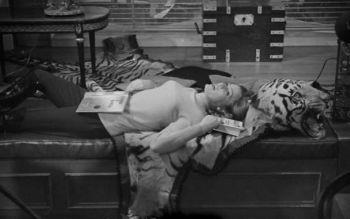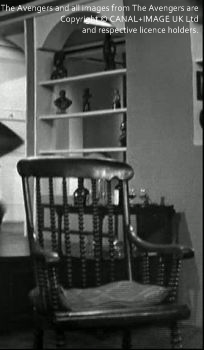 The rocket chair as seen in several episodes such as The Charmers or Dressed to Kill on the left; Cathy Gale on her favourite place in Steed's flat - the Tiger skin
;
two different chairs on the right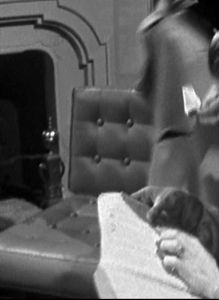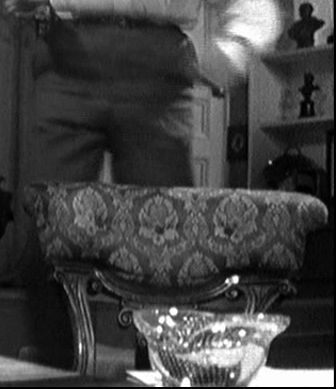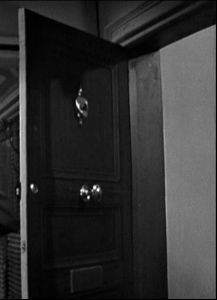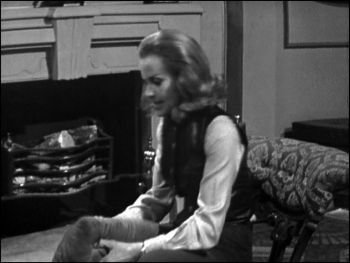 Although there are fireplaces in the third and fourth flat too,the mantlepiece in the second flat is the only one working in one of Steed's flats.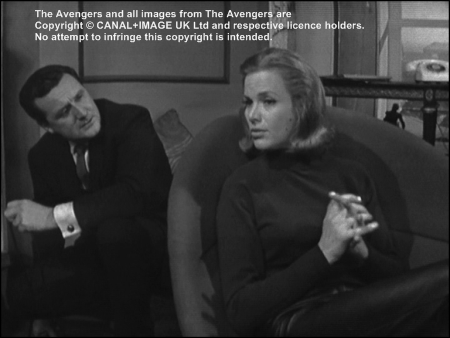 5 Westminster Mews - Living Room
John Steed's Flats - No.2
Trivia:

Young Patrick Macnee lived in this area when he was at Webber School for Art and Singing.