"I prefer you clean shaven."

No doubt - John Steed is a handsome looking man, as long as he's clean-shaven because Steed is not a man who looks good with a mustache. There were a few episodes that bear witness to that.
Sometimes Steed has a mustache or beard when he is in disguise, but one can be glad that he has got a collection of razors and electric shavers at home.
Steed has a mustache or beard in What the Butler Saw, Two's a Crowd, A Sense of History, and is unshaven in TNA Faces.
sort of the pencil beards
Henri Quatre beard in A Sense of History
Full beard in Fog
Three-day stubble in TNA Faces
Steed's beards are all fake beards, the only "real" beard is the three day stubble of Patrick Macnee/ Steed's double in TNA Faces.
But thanks to razor or electric shaver Steed looks like that: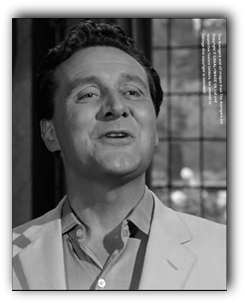 Steed is shaving in Dead Man's Treasure, Too Many Christmas Trees, and The Golden Eggs with electric shavers using different models each time, he has an electric shaver in his washbag in The Master Minds.

He is shaving with a razor in A Chorus of Frogs. He decides against using the razor in Too Many Christmas Trees because his hands are shaking.

He can shave off the beard in What the Butler Saw.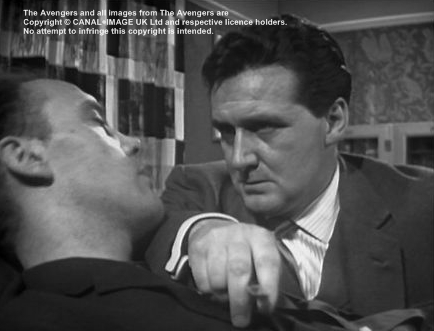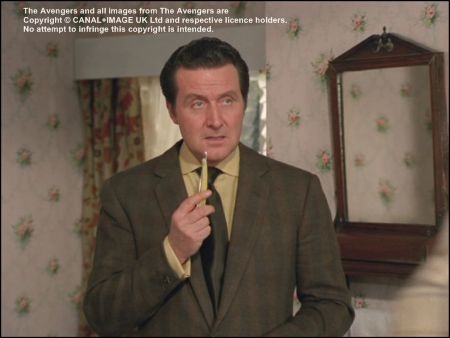 Steed is not a choir boy when he threatens one of the criminals during The Frighteners with a razor blade in Dr Keel's surgery.
Steed is using a razor blade to cut the inside of a bag in Invasion of the Earthmen.
The Avengers and all images from The Avengers are
Copyright © CANAL+IMAGE UK Ltd and respective licence holders.
No attempt to infringe this copyright is intended.



Razors and Shavers used by Steed:

Steed is using a Philips Philishave with two rotary heads from 1967 in Too Many Christmas Trees andDead Man's Treasure and a Remington Roll-A-Matic in The Golden Eggs. Another shaving scene appears in Death's Door. Steed shaves while Lord Melford takes a shower.

Typical Steed-Clean Shaven