John Steed -
The Avengers series: post cards
Postcards Germany

Kolibri Foto-Karten

produced by:

Friedrich W. Sander Verlag, Minden (Westfalen)
from the left: Patrick Macnee as John Steed in "Mit Schirm, Charme und Melone", card no.2866; Patrick Macnee, card no.2966;
card no.2966 was printed mirror-inverted; it should have looked like the photo on the right
Diana Rigg and Patrick Macnee, card no.2968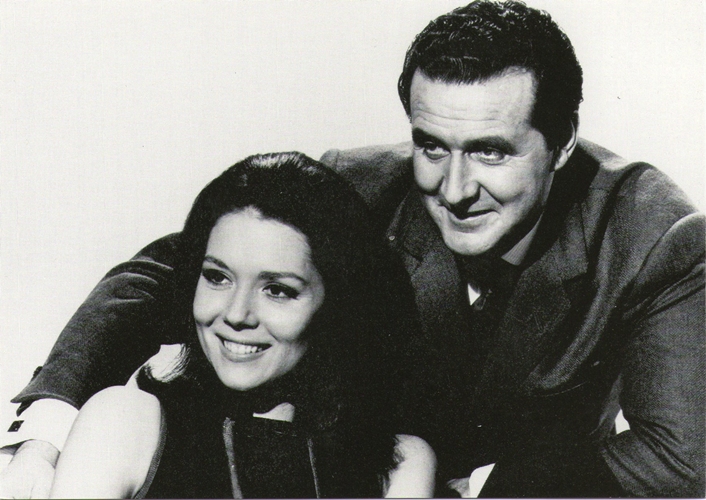 Postcards Denmark

The Avengers
no 527

produced by
Forlage "Holger Danske
The Avengers and all images from The Avengers are
Copyright © CANAL+IMAGE UK Ltd and respective license holders.
All other photos and articles and all material which is not my own are the property of the respective copyright holders.
JohnSteed'sFlat is not responsible for the accuracy, legality or content of any linked external sites.